The word kinetic means causing movement, or relating to movement. Kinetic art originated around 1900, when kinetic art pioneer Naum Gabo first started experimenting with incorporating movement into his art. Another well-known name in the scene is Alexander Calder, who started exploring the natural movement of air in space by creating mobiles. Kinetic art was not taken very seriously at first by art critics, because movement in art would supposedly be an easy trick the artists could use to sell their work. Despite its criticism, kinetic art became a major phenomenon in the 1950s and 1960s.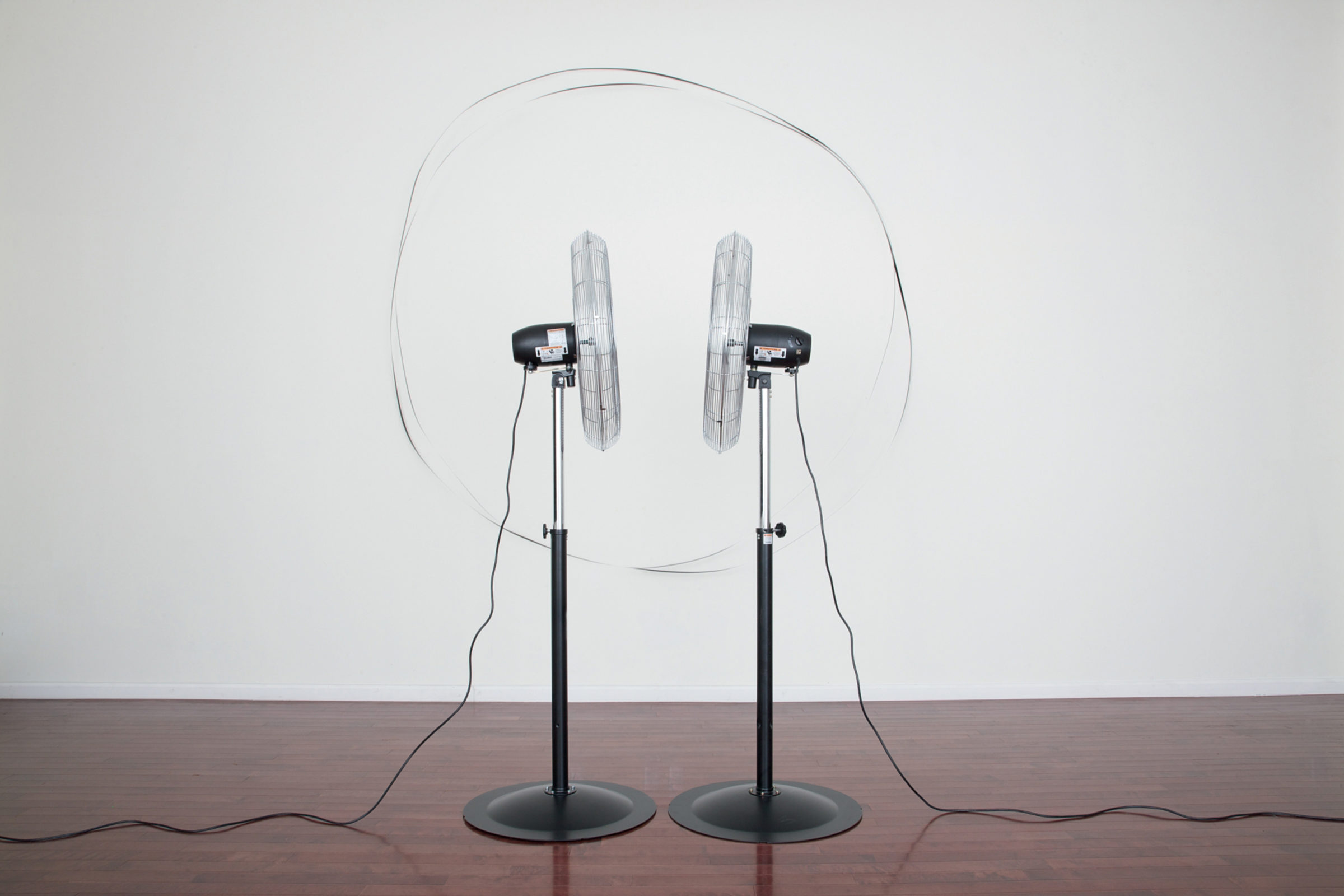 Kunsthal Rotterdamis currently exhibiting a wide array of kinetic artworks. Their exhibition Actie <-> Reactie ('Action <-> Reaction') shows a historical overview of impressive kinetic artworks which contributed to the development of this movement. With light and movement being an important theme of this exhibition, you're constantly part of the artworks yourself as a visitor. Your mind is put to the test: Is the artwork really moving, or does it just seem to be? When we see something move, our mind immediately starts trying to predict the future. This is crucial in our everyday lives: When we see a car moving towards us at high speed, we need to be able to react fast. But our brain needs a fraction of a second to process visual information. It is important that our brain doesn't trail behind the facts, which is why our brain starts working the second something is perceived. This is an essential part of kinetic art: The art only becomes art when viewers interact with it, so make sure to visit Actie <-> Reactie at Kunsthal Rotterdam.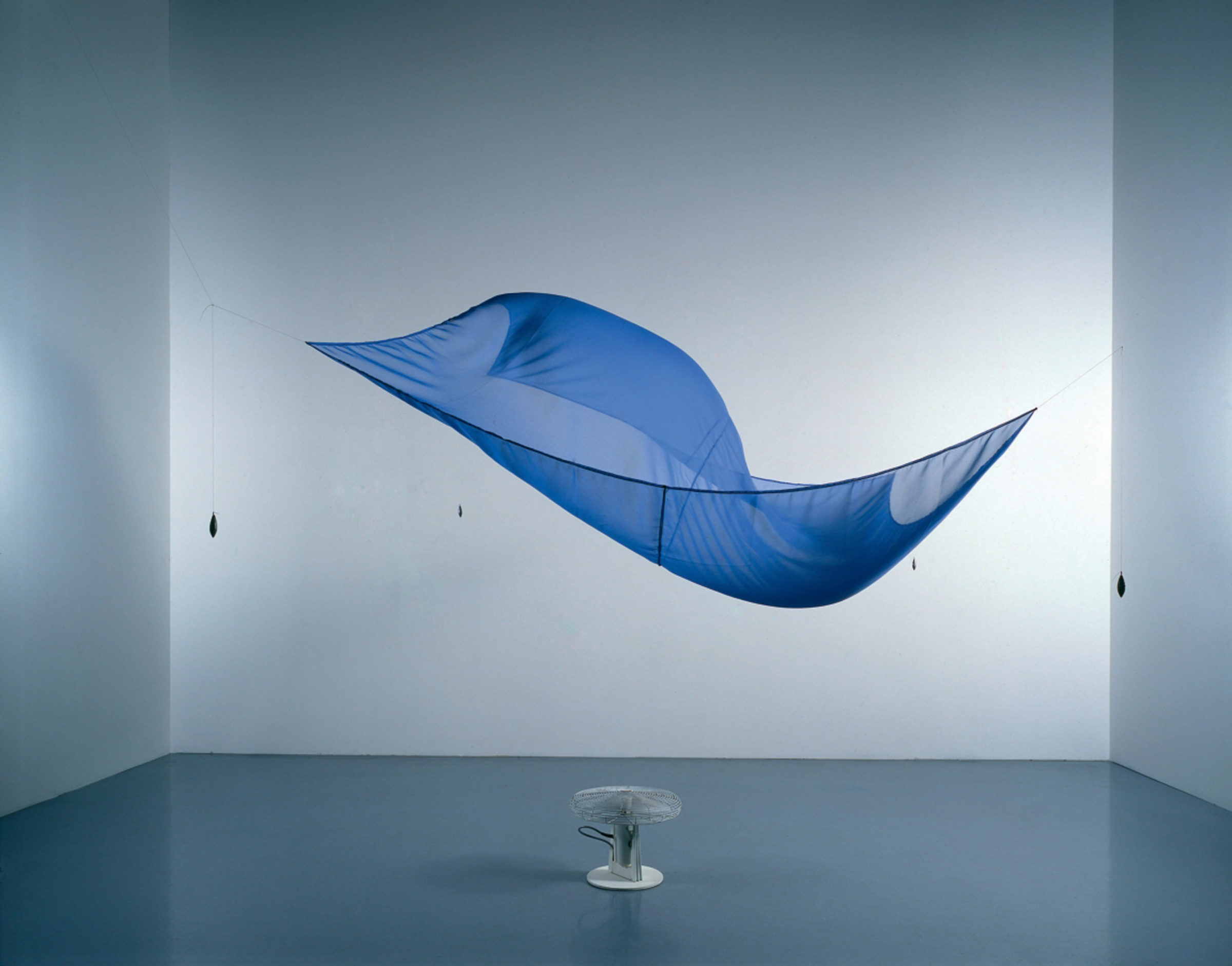 The exhibition Actie <–> Reactie, 100 jaar Kinetische Kunst is on display until January 20, 2019 at Kunsthal Rotterdam.
About the artworks
Picture 1
Hans Haacke
Blaues Segel, 1964 – 1965
Blue silk, nylon wire, fan
275 x 275 cm
Collection FRAC Grand Large – Haults-de-France, Dunkerque
Photo: Wolfgang Neeb
Picture 2
Žilvinas Kempinas
Beyond the Fans, 2013
Fans, magnetic tape
Variable dimension
Collection artist
Photo: Yusuke Nishimura